MTV VIDEO MUSIC AWARDS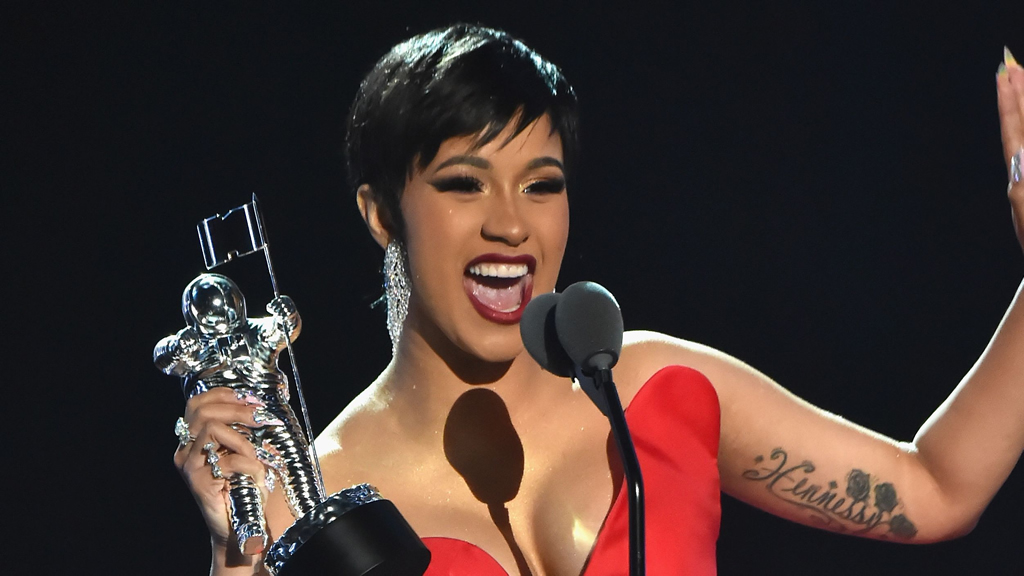 MTV Video Music Award (commonly abbreviated as a VMA) is an award presented by the cable channel MTV to honor the best in the music video medium. Originally conceived as an alternative to the Grammy Awards (in the video category), the annual MTV Video Music Awards ceremony has often been called the "Super Bowl for youth", an acknowledgment of the VMA ceremony's ability to draw millions of youth from teens to 20-somethings each year. By 2001, the VMA had become a coveted award. The statue given to winners is an astronaut on the moon, one of the earliest representations of MTV, and was colloquially called a "moonman".

However, in 2017 Chris McCarthy, the President of MTV, stated that the statue would be called a "Moon Person" from then on. The statue was conceived by Manhattan Design—also designers of the original MTV logo—based on the 1981 "Top of the Hour" animation created by Fred Seibert, produced by Alan Goodman, and produced by Buzz Potamkin at Buzzco Associates. The statue is now made by New York firm, Society Awards. Since the 2006 ceremony, viewers are able to vote for their favorite videos in all general categories by visiting MTV's website.

The annual VMA ceremony occurs before the end of summer and held either in late August or mid-September, and broadcast live on MTV, along with simulcasts on MTV's sister networks to nullify in-house competition. The first VMA ceremony was held in 1984 at New York City´s Radio City Music Hall. The ceremonies are normally held in either New York City or Los Angeles. However, the ceremonies have also been hosted in Miami and Las Vegas.

EXCELLENCE VIP SERVICES CAN ARRANGE OTHER IMPORTANT SERVICES AS:

PRIVATE JET CHARTER
HELICOPTER TRANSFERS
YACHT CHARTER
ACCOMMODATION
PRIVATE CHEF
MICHELIN STARRED RESTAURANT
PRIVATE CHAUFFEUR SERVICE
PERSONAL ASSISTANT
SECURITY SERVICES - PRIVATE PROTECTION - BODYGUARDS

Excellence VIP Services is proud to be able to offer exclusive tickets to the MTV VIDEO MUSIC AWARDS.

All guests must submit biographies for approval with the organisers.
ALL PRICES: ON REQUEST
FOR MORE INFORMATION PLEASE CONTACT OUR TEAM
+34 667 320 705
+1 786 408 6711
+44 20 8068 8107
office@excellencevipservices.com
Luxury Lifestyle Management & Concierge Services Worldwide