THE GOLDEN GLOBE AWARDS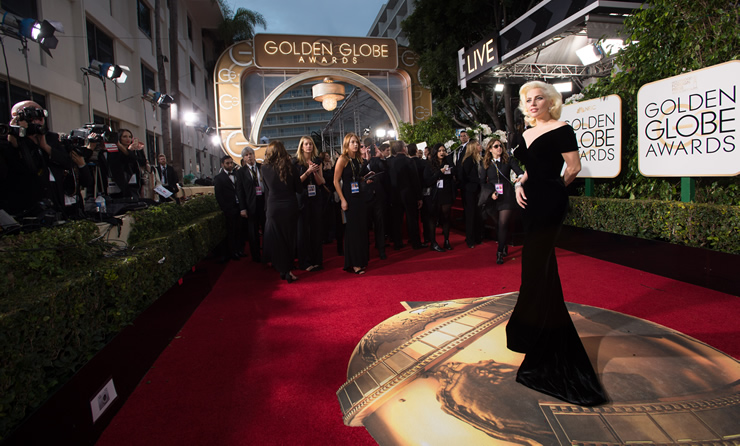 The first awards presentation for distinguished achievements in the film industry granted by - Hollywood Foreign Correspondents Association the precursor of today's Hollywood Foreign Press Association - took place in early 1944 with an informal ceremony at 20th Century Fox. There, Jennifer Jones was awarded Best Actress honors for The Song of Bernadette, which also won for Best Film, while Paul Lukas took home Best Actor laurels for Watch on the Rhine. Awards were presented in the form of scrolls.

In 2007 a new category was introduced: Best Animated Feature Film. The first year's nominees were Cars, Happy Feet, and Monster House, with Pixar's Cars taking the Globe. In 2018, the Carol Burnett Award was created to honor excellence in television - Carol Burnett was the recipient of the first award, in January 2019. Today, the Golden Globes recognize achievements in 25 categories; 14 in motion pictures and 11 in television.
The formal ceremony is preceded by a dinner and has become more and more exclusive, thus obtaining tickets has become very difficult.

RED CARPET ACCESS
DINNER AND AWARDS SHOW
SEATED WITH CELEBRITIES
DAYTIME EMMY AWARDS

After Parties are also available individually, including Warner Bros, In-Style, HBO, NBC/Universal and more.
EXCELLENCE VIP SERVICES CAN ARRANGE OTHER IMPORTANT SERVICES AS:

PRIVATE JET CHARTER
HELICOPTER TRANSFERS
YACHT CHARTER
ACCOMMODATION
PRIVATE CHEF
MICHELIN STARRED RESTAURANT
PRIVATE CHAUFFEUR SERVICE
PERSONAL ASSISTANT
SECURITY SERVICES - PRIVATE PROTECTION - BODYGUARDS

Excellence VIP Services is proud to be able to offer exclusive tickets to the GOLDEN GLOBE AWARDS.

All guests must submit biographies for approval with the organisers.
Ceremony + HBO After Party Cost: ON REQUEST
FOR MORE INFORMATION PLEASE CONTACT OUR TEAM
+34 667 320 705
+1 786 408 6711
+44 20 8068 8107
office@excellencevipservices.com
Luxury Lifestyle Management & Concierge Services Worldwide