THE WORLD´S BIGGEST FESTIVALS
MUSIC FESTIVALS
With Excellence VIP Services the VIP Tickets and Hospitality unmatched in the music business with your own helicopter landing directly into the festival of your choice. We make our camping experience seem like a 5 star hotel with trailers kitted out with all your essentials. The VIP access to the performers area and on many occasions back stage passes to meet the artists.
Excellence VIP Services team up with some of the biggest artists and promoters in the world working to create the ultimate experience.
You can enjoy our Exclusive VIP Access and Experiences with Excellence VIP Services to the biggest music festivals in the world from Glastonbury in the UK to Burning Man in the Nevada desert.

If You can dream it, we can do it!

Excellence VIP Services offers access to many Festivals from around the world. Below you can find a selection of our recommended festivals for the year.
BURNING MAN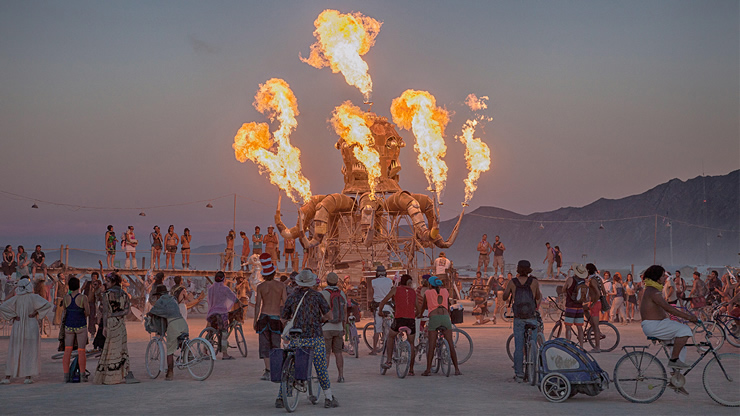 Burning Man doesn't have a lineup per se, instead showcasing a programme of music, art and culture driven by its attendees. Burning Man is the ultimate festival, taking place in the Nevada desert. Started in 1986, the festival has grown into a cultural phenomenon and has inspired imitation festivals around the globe.

Burning Man is an amazing festival located in the western United States at Black Rock City. This is one for the bucket list for sure. Its roots go back to 32 years ago in 1986 on Baker Beach in San Francisco. Dominated today by the silicon valley crowd, what better way to shake off stress than to immerse yourself in a Mad Max world in the Nevada desert.

VIP TICKETS & HOSPITALITY: ON REQUEST
COACHELLA MUSIC & ARTS FESTIVAL


Is there really anything we could tell you about Coachella that you don't already know? It's a great big melting pot (California in April is more than hot enough) of fashion, A-list music, giant art structures and super grammable moments wherever you look. If this list were numbered, Coachella would definitely be circling the top spot.

VIP TICKETS & HOSPITALITY: ON REQUEST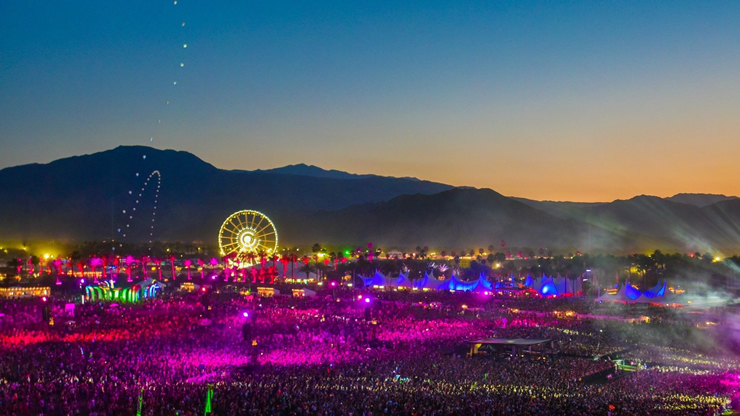 GLASTONBURY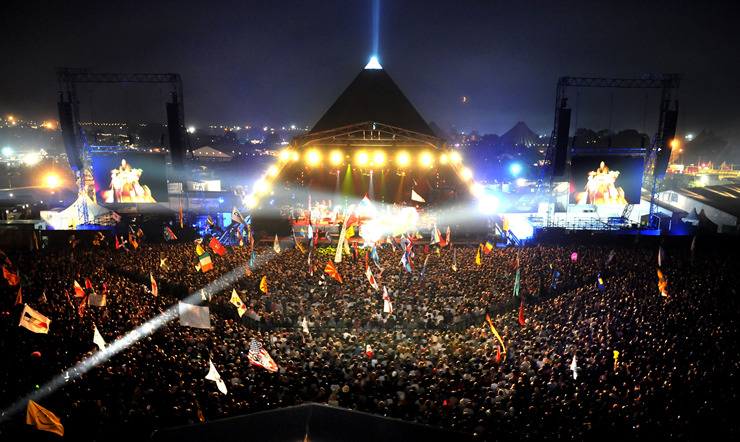 Glastonbury sets the bar when it comes to worldwide music festivals. It hosts the biggest names in music on its famous Pyramid Stage, but it's the other side of Glastonbury that really sets it apart.

From the immersive world of shenanigans that is Shangri-La, to the flame throwing Arcadia spider and the hidden, underground Piano Bar, every corner of Glastonbury is full of surprises just waiting to be discovered.

VIP TICKETS & HOSPITALITY: ON REQUEST
UMF: ULTRA MUSIC FESTIVAL


The Ultra brand may be known around the world, but its Miami showpiece still feels like the holy grail for EDM and big-room house fans. There are not many festivals that see 165,000 people pack into a city park every year to party, transforming it into a dancefloor like no other.

VIP TICKETS & HOSPITALITY: ON REQUEST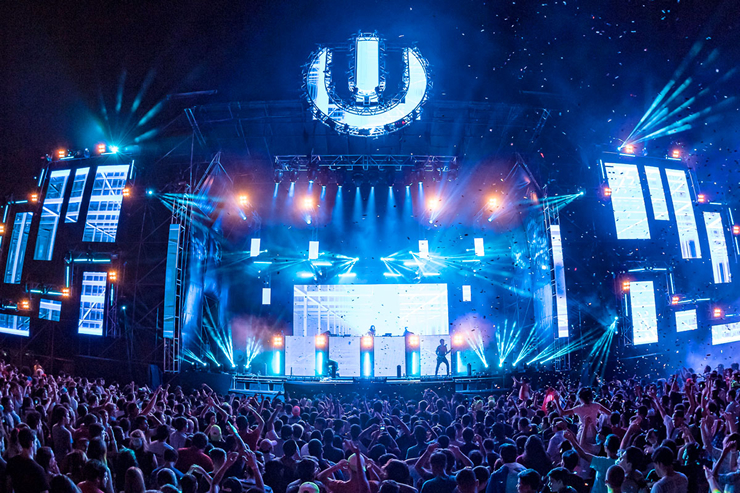 UNTOLD FESTIVAL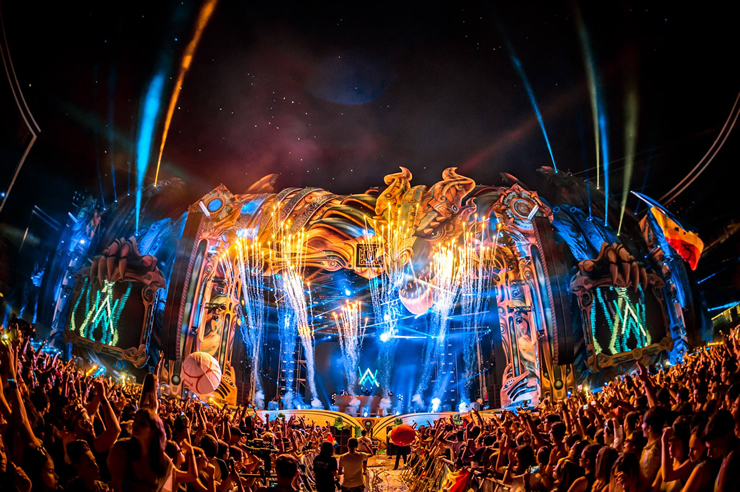 Despite having only been founded in 2015, Untold soars to the top of our list. Showcasing its lineup of the biggest names in EDM and big room house music in various spots across the city – including the impressive 30,000 seater Cluj Arena stadium and the nearby Polyvalent Hall – Untold has begun attracting dance music fans from around the world.

VIP TICKETS & HOSPITALITY: ON REQUEST
SOUND TULUM


Speak about Tulum is to make reference to one of the most exotic and magical places of the indigenous culture. It is here where SOUND TULUM Music Event is born and born as a unique and exceptional event due to the fact that it is celebrated in an extraordinary geographical point that will position Mexico in the epicenter of electronic music. Immerse yourself in a new musical and sensory experience in the magical and paradisiacal Tulum, whether on an island in the middle of the jungle, a secret lagoon or inside a cenote. Undoubtedly, this is a great step for electronic music in Mexico, in addition to a firm bet, to demonstrate that the country is more than capable to develop world-class events and in the near future expand to other parts of the planet.

SOUND TULUM Music Event invites you to be part of the beginning of something unique, that will open the mind of the whole world and demonstrate that music can achieve incredible things.

VIP TICKETS & HOSPITALITY: ON REQUEST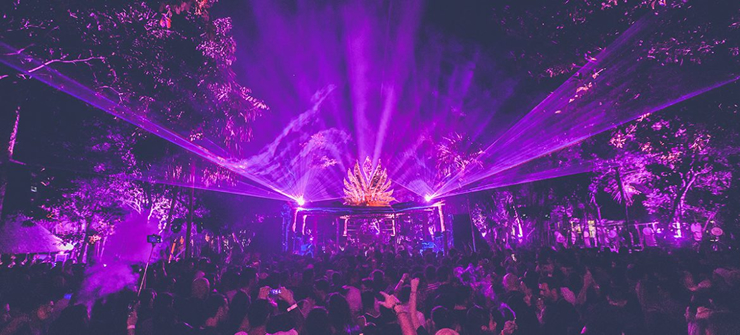 Whatever you're into, there's a festival for everyone!
EXCELLENCE VIP SERVICES CAN ARRANGE OTHER IMPORTANT SERVICES AS:

PRIVATE JET CHARTER
HELICOPTER TRANSFERS
YACHT CHARTER
ACCOMMODATION
PRIVATE CHEF
MICHELIN STARRED RESTAURANT
PRIVATE CHAUFFEUR SERVICE
PERSONAL ASSISTANT
SECURITY SERVICES - PRIVATE PROTECTION - BODYGUARDS

Excellence VIP Services is proud to be able to offer exclusive tickets to the INTERNATIONAL FESTIVALS.

All guests must submit biographies for approval with the organisers.
ALL PRICES: ON REQUEST
FOR MORE INFORMATION PLEASE CONTACT OUR TEAM
+34 667 320 705
+1 786 408 6711
+44 20 8068 8107
office@excellencevipservices.com
Luxury Lifestyle Management & Concierge Services Worldwide